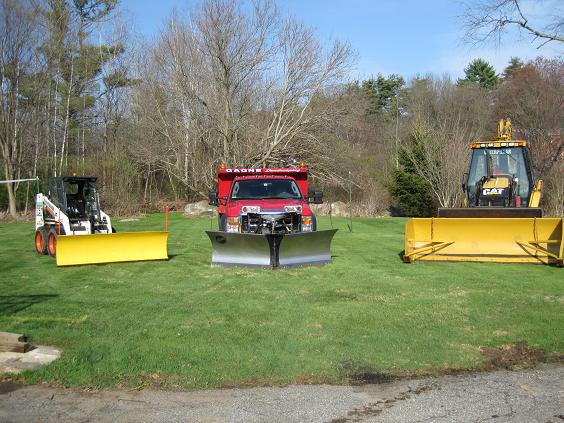 Snow Plowing, Snow Removal
and Sanding
Commercial Snow Removal and Plowing
We specialize in Commercial snow removal and plowing. Snow management by Gagne Landscaping means that your employees, customers, residents, and suppliers arrive safe and sound. Gagne Landscaping clears the way for you to conduct business while others are still digging themselves out. Parking areas, access roads, walkways, and entrances get immediate and constant attention throughout snow emergencies. Many companies plow snow as a secondary service to compliment their primary business. Unfortunately the customer usually ends up learning the hard way when their lot or walks are not plowed, salted properly or provide timely service during daytime snowfalls when the contractor is out working on their primary business. If you're looking for a service that cares about your property and gives you the extra attention that you deserve, contact us.
Residential Snow Removal and Plowing
This winter when your driveway or parking lot becomes a slippery tundra of ice and snow, do you really want to shovel? Shoveling snow isn't just irritating; it's also dangerous and very hard on your back. And with significant snowfall in the Southern, NH and Northern, MA area, chances are you'll be in for a whole lot of shoveling. Gagne Landscaping is ready to help you clear your driveway or parking lot. We are a full service plow, snow removal and sanding service that'll be at your driveway as soon as the snow begins to accumulate. Gagne Landscaping offers full winter enrollment to our plow and snow removal services. This means Gagne Landscaping will automatically be there clearing the snow from your property. You don't even have to pick up the phone. Of course Gagne Landscaping also offers individual snow removal and plowing jobs, in case you just need help for those bigger blizzards and storms.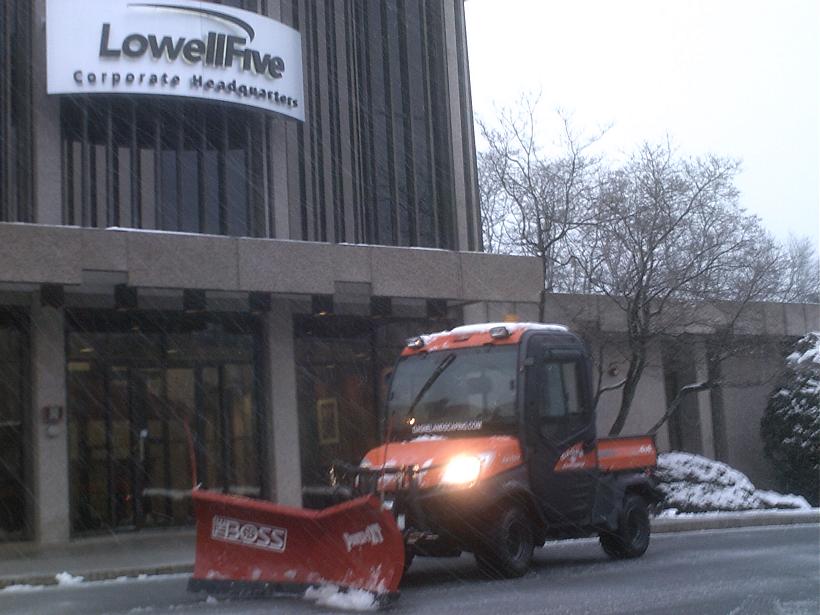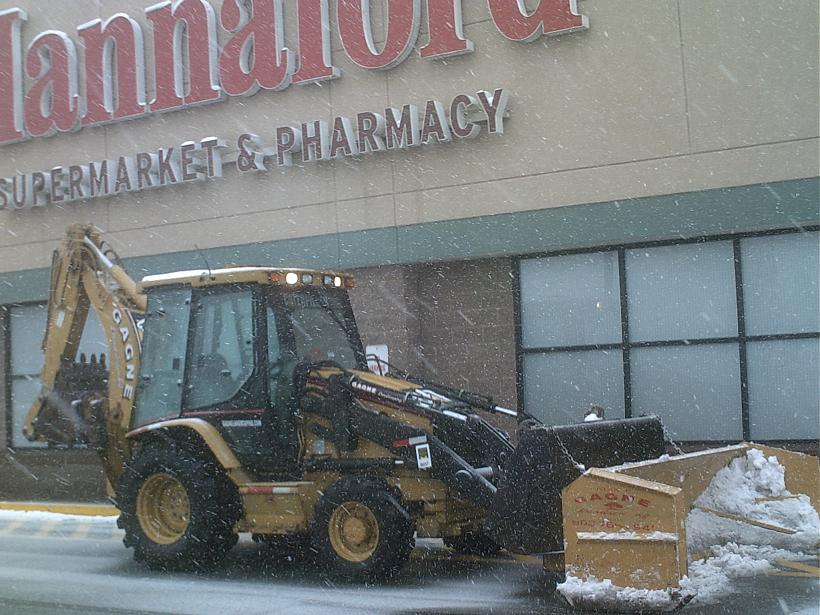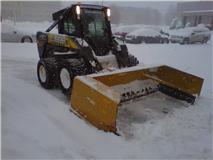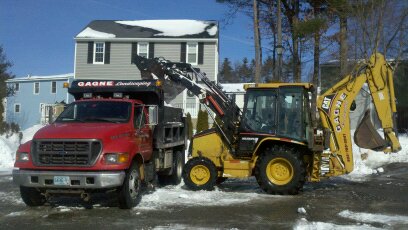 Keep your driveway and parking lots snow-free this winter, call Gagne Landscaping today.
Serving from Northern Massachusetts to the Lakes Region of New Hampshire
| Home | Lawn Care | Brick Work | Excavation | Snow Removal | About Us | Pictures | Contact Us |
2010 Gagne Landscaping Copyright All Rights Reserved